How to find the best deals, beat the system, have a ton of fun and leave Las Vegas a winner, every time.
Save hundreds of dollars and be the smartest tourist in Vegas with the world's best source for insider Vegas advice and the largest collection of unlisted, no-coupon-needed food and drink deals anywhere.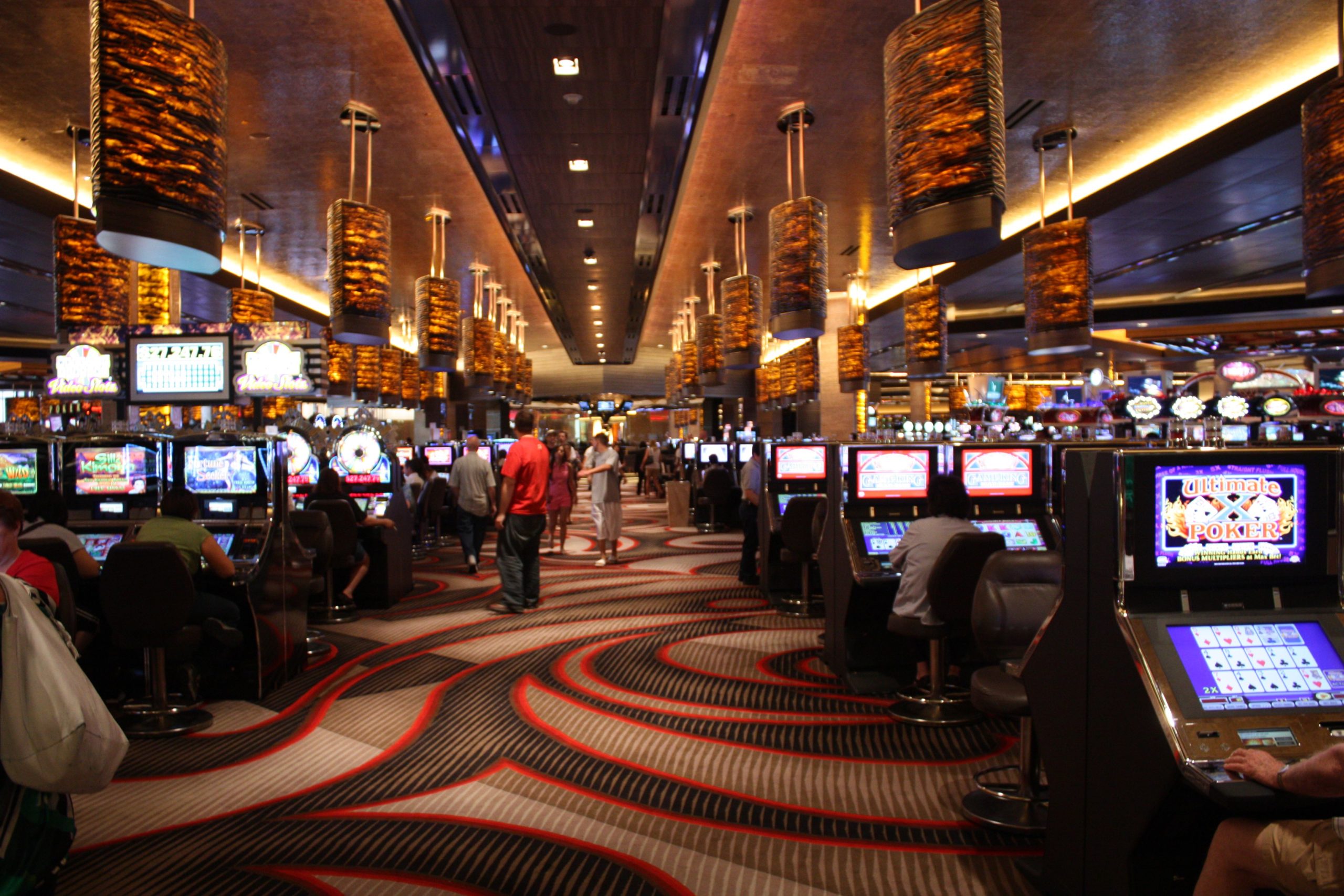 Make Your Next Trip To Vegas,
Your Best Trip To Vegas. Ever!
Want to do Las Vegas like a local-- knowing the best shortcuts, the biggest deals and the hidden secrets that only a real Vegas insider knows?
Of course you do!
Everybody wants to know the secrets that make this one-of-a-kind city pulse and vibe...and, make no mistake about it, Las Vegas is still the city of deals!
It may be true that the deals have gotten harder to find. But they're still out there. Hundreds of them...thousands of them.
You just need to know where to find them...
Click To Listen To Top Las Vegas Expert Ted Newkirk Welcome You With A Special Offer!
Listen to the greeting and offer while you scroll and explore how you'll do Las Vegas like a boss next time!
Do Las Vegas like an insider.
At AccessVegas.com, we're the ultimate Las Vegas insiders.
We've been publishing the best of Vegas online since 1997. And over 67,000 subscribers depend on our free newsletter for the best news and deals each month.
Our team lives and works in the city year-round. And we scour the city day and night in search of the very best deals, so if there's a shortcut, a trick, a tip or a secret in this town then we know all about it. But we can't squeeze all of those secrets into our free newsletter.
So, if you're the kind of smart tourist that needs to know the inside scoop, we've created the AccessVegas.com Insider Vibe Program to make sure you never miss a beat.
It's not for everyone.
If you don't care about wasting time or don't mind paying more than the guy next to you for the exact same thing, then it's probably not for you.
But if you're the type of person that wants to get the absolute most out of every moment (and every dollar), then the Insider Vibe program will show you how to squeeze more value out of each and every day of your trip to Las Vegas.
On the inside, you'll find the best deals and the hottest newsas well as smart tips to save you money and help you leave Vegas a winner, no matter how the tables treat you.
As an Insider, you'll learn:
How to find a complete steak dinner for under $8 just a few minutes walk from the Bellagio.
Where to find Free Parking plus $2 beers on the Strip, right next to the big-name casinos that charge up to $20 for just 4 hours!
Where to stuff yourself on crab legs for $26 at an old-school style Vegas seafood buffet!
How to avoid costly resort fees and long taxi rides.

Where you can play

 

low limit blackjack tables with full odds 

so you can play within your budget and play longer.

How 

in-the-know visitors regularly score better rooms than they booked,

without paying expensive nightly upgrade fees.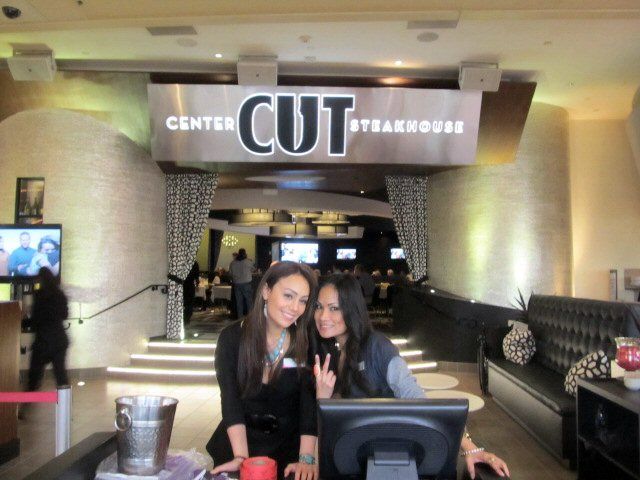 Plus you'll get hundreds of other no-coupon-needed deals, money-saving tips and insider advice...
Get access to all the deals and insider info for less than $3 per month!
(60-day Double-or-Nothing Money-back guarantee.)
You won't find these deals on your own.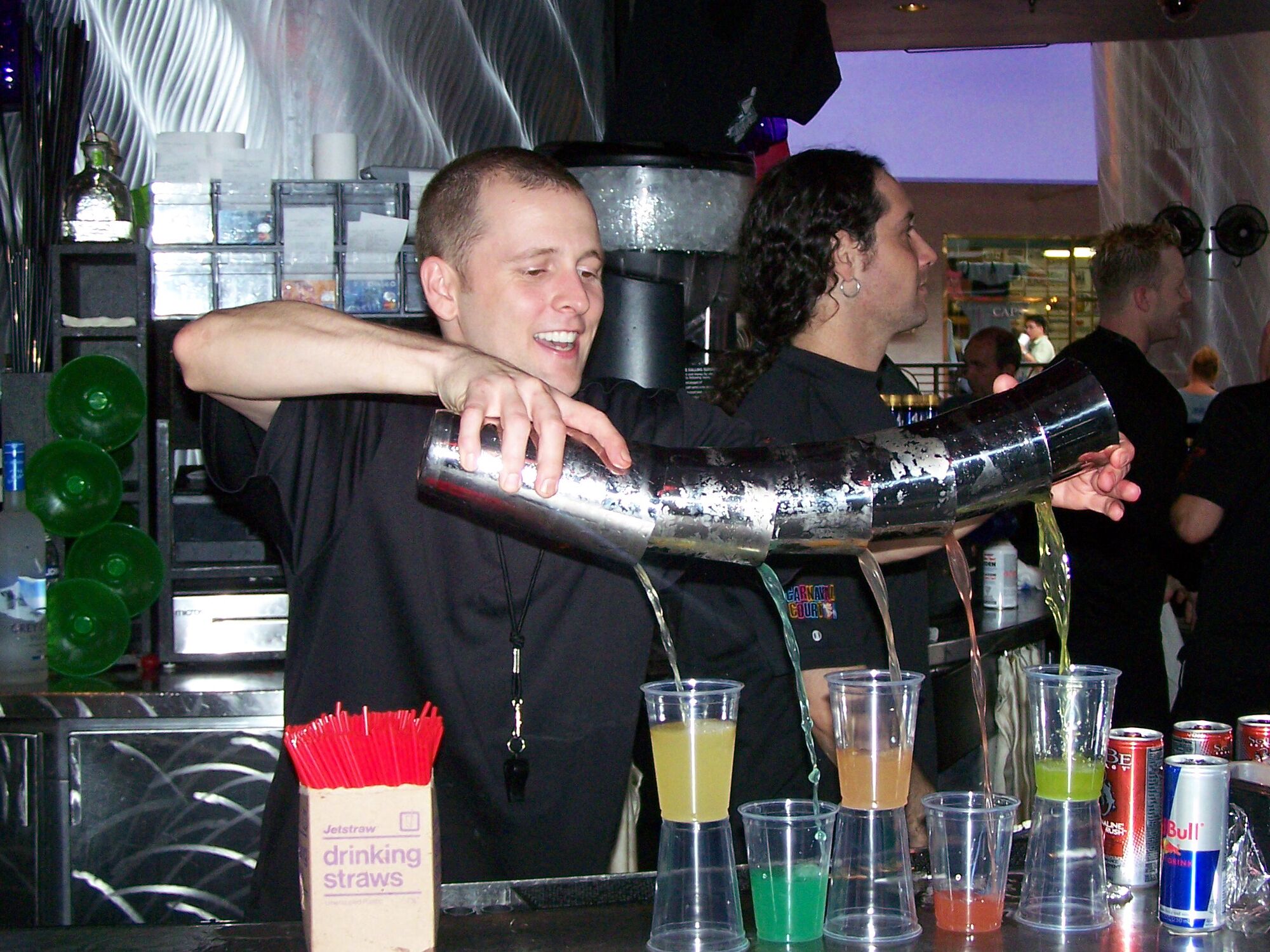 Sure, you might stumble upon one or two of them.
It's possible that you even already know about a couple of them if you visit regularly.
Unlike some other Las Vegas "deal" websites, none of our deals require coupons to save money, so there are no coupon books to lug around with you. Plus, our deals are focused on the Strip and Fremont Street areas, where you'll be spending almost all of your time. And there are deals everywhere! You don't need to hoof it across town to chase every deal (although some of them are worth it), just look for the best deals wherever you are. As a member, find out where to enjoy classic Las Vegas specials, like:
But Las Vegas is too big and changes too fast for you to know about all the best deals, even if you visit a few times a year. Hunting them down is a full-time job.
As an Insider, you'll get access to our Super-Secret Specials list, which is the motherlode of Las Vegas food and drink specials, with hundreds of unlisted deals that you won't find anywhere else online-- from happy hours to tasting menus, from $2 tacos to wagyu beef sliders. If there's a deal on it out there, you'll find it here.
And that's definitely not all!
You'll also find incredible high-end deals you won't find in your hometown, like:
50-Cent draft beer happy hour
99 Cent Shrimp Cocktail (Yes, it still exits! Just not where it used to be).
$3.00 Well drinks
$7.99 Steak and eggs (right in the heart of the strip)
$10.95 Prime Rib Dinner
$1 Oysters!!!
$3 Craft beers & $7 artisanal cocktails
$7 Kobe beef sliders
$25 Caviar tasting (plus drink specials)
$45 celebrity chef tasting menu (a complete gourmet meal for less than $50!)
All these deals are real.
As are hundreds of others just like them.
We've gone. We've seen. We've eaten. And we've left with full bellies and full wallets.
Yeah, it's a tough job. (And no, sorry that we're not hiring at this time, but we'll let members know when we are!)
*These deals were valid as of the writing of this page. All deals are subject to change without notice. Generally, if a deal is canceled, it's replaced by something new. The casinos change promotions frequently. Current deals are available in the Insider Vibe Member's Area.
Learn how to dodge scams, avoid fees, get more comps and get access to spectacular deals.
Access winning tips on travel, tourism, gaming and more. Plus, regular in-depth special reports from our Vegas-based team.Plus, 12 special exclusive reports (worth the cost alone, you won't find these anywhere else) and a full years worth of access!
60-Day Money-Back guarantee. Secure payment. Las Vegas based. 20+ years in business.
You Can't Go Wrong!
150+ Exclusive Insider Tips
Insider advice to save you time and money:
7 hotels on all parts of the Las Vegas Strip which still offer 100% free parking! (One continues to be a best-kept locals secret)
How to avoid resort fees
Getting More Comps Without Gambling More Money
Airport advice
Transportation tips
Tourism suggestions
Hidden gems
And hundreds more!
Insider Vibe Premium Newsletter
Delivered to your inbox 2 times per month:
More news.
More deals.
Ted's Newkirk's Notes column.
Answers to reader questions.
Members-Only Special Reports
On topics important to our insiders.
"How to avoid paying taxes on many taxable gambling winnings."
"How to con the casino computers into comping you more."
"So you wanna move to Vegas? Here's what your real estate agent won't tell you."
And more...
Premium Deals for Insider Members
The best deals on stuff we love.
Get time-sensitive emails with great deals on hotels, activities and more.
We only send members deals that we would buy for ourselves.
Just renewed my membership for another year. I have enjoyed my subscription and look forward to each issue. Thanks for all the wonderful information.

Judy Dehne
I am DELIGHTED that you responded so quickly and with such great advice! I feel like my subscription has already paid for itself! Thanks so much...

Missy
I love my AccessVegas.com newsletter and the info I receive for each upcoming trip. A big thanks to you and your staff!!

Maralee Johnson
I've been reading your newsletter for years and always enjoy keeping up with what's going on in Las Vegas!! It is by far the best newsletter around!!!

Judy Eintoss
I've been reading your newsletter for years and always enjoy keeping up with what's going on in Las Vegas!! It is by far the best newsletter around!!!

Judy Eintoss
I have enjoyed your newsletter for years. Thank you! Keep up this very informative newsletter.

Bob and Danette
Here's everything that's waiting for you on the inside...
The AccessVegas SuperSecret Specials Spreadsheet
- A HUGE list of hundreds of UNLISTED no-coupon-needed food and drink specials in Las Vegas,. Updated weekly with up to $5,000 in estimated discounts.
100+ Exclusive Insider Tips
- Save time, money and hassle in Las Vegas, with local advice on navigating the city from the people who live, work and play here all year round!
The Insider Vibe Premium Newsletter
- The expanded members-only edition of our Insider Newsletter, featuring more news, exclusive members-only deals and CEO Ted Newkirk's "Newkirk's Notes" column, giving you the inside scoop based on his 2 decades in the business. Delivered 3 times per month to your inbox.
Members-Only Special Reports
- Well-researched insider reports on topics important to our readers.. Covering topics like So you want to move to Vegas, How to Con the Casino Computers Into Comping You More, How to Avoid Paying Taxes on Many Taxable Gambling Winnings, and more...
Exclusive Member Deals
- Get time-sensitive emails with the very best deals on hotels, rental cars and excursions that we reserve only for our valued Insider Access members.
PLUS...2 SPECIAL BONUSES:
BONUS #1: "YOUR GUY IN VEGAS."
Stop wasting hours on internet research that leaves you feeling "Well, I'm still not sure."
 Stop taking advice from internet forums filled with people who visited Vegas once, six years ago but still think they're the authority on where to go and what to do.
Instead, go straight to the source-- AccessVegas founder and CEO Ted Newkirk, renowned Las Vegas expert.
As an insider, you'll get direct access to Ted and his staff to send him questions about anything. He'll get back to you with his professional, informed opinion. And if he doesn't know the answer then he or his team will do the research to track it down (within reason).
Get answers you can trust so you can get more out of your trip. 
BONUS #2: Private "INSIDER VIBE" Facebook Community
Welcome to our crew!
Tap into our active and informed invitation-only Facebook group where you can ask us questions and talk with like-minded members about the deals they loved and how they got the most from their recent Vegas trips. 
This group is closed to the general public and is exclusive to Insider Vibe subscribers and AccessVegas.com employees.
Ted and his staff enjoy answering questions, providing help and tips, and interacting with members on an almost daily basis. We love our members!
Get full access to the Insider Vibe program for just $34.80 per year.
Are you ready to be the smartest tourist in Vegas?





Not sure if it's worth it? Check out our no-risk Double-Down money back guarantee below.
Get immediate access to everything right now-- the unpublished food & drink deals, the insider advice, the newsletter, special reports, the deals, Your Guy in Vegas and the Facebook community.
All of it.
For the cost of a large cup of coffee per month.
That's less than a bottle of water at the airport.
Less than the spare change you've got sitting in that jar on your kitchen counter.
And for that tiny monthly investment, you'll get deals and tips that could easily be worth hundreds of dollars to you...even if you only spend a few days in Las Vegas.
What's the best part? You can do it all with ABSOLUTELY ZERO RISK TO YOU...
Ted's Double-Down Guarantee Will this be worth it? We guarantee it!
Hi all, Ted here.
It's completely true. All membership subscriptions are backed by a 60-day 100% no-nonsense guarantee. If you don't feel that the membership program will return AT LEAST $34.80 in food and drink deals, insider tips and personalized answers to your questions, then just send us an email and we'll refund your subscription. Simple as that.
In fact, I'm so convinced that this program will EXCEED your expectations, that I'm going to double down on that. If you don't feel the membership will at least DOUBLE your investment in one year (result in at least $70 worth of savings and insider info) then we'll return your payment AND give you another year of free access to try and prove you wrong.
But, Ted, you might say...that's crazy! How can you do that? Won't it put you out of business?
Well, trust me, I've been in Las Vegas long enough to know a bad bet when I see one. And my experience tells me I'll win this wager every single time.
You see, I've spent 20+ years building a loyal online following by providing the best news, deals and specials in Las Vegas.
I've always offered a guarantee on our Premium Insider Program. And do you know how many I've had to refund? Almost zero. We get lots of thank you notes. But almost no refund requests.
Why is that?
It's because we break our backs putting together the best insider information available on Las Vegas. And our subscribers see that. They appreciate it. And they profit from it.
And we believe that you will too.
So let that sink in for a minute...and then just go ahead and click the big button down below and join us on the inside!
See you there,


Join us on the inside for less than $3 per month.For one FULL year of access.





/* Error on ./style.css : Something went wrong: A valid URL was not provided. */