Las Vegas Shows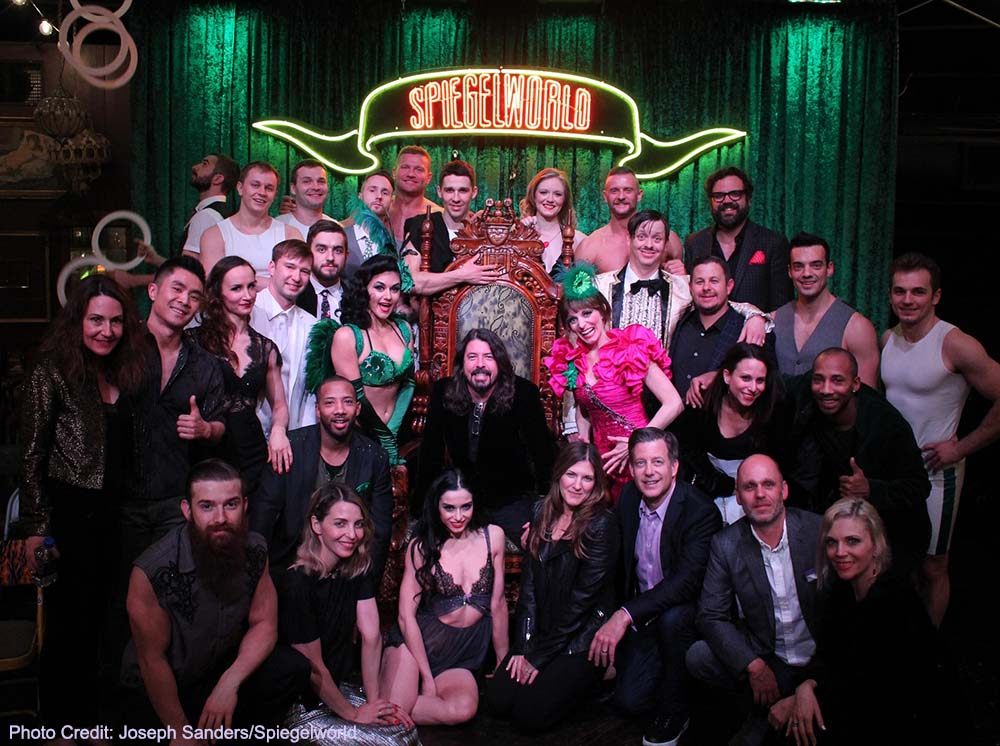 Foo Fighters' Dave Grohl, Spotted At ABSINTHE
Foo Fighters frontman Dave Grohl was spotted attending the hit show ABSINTHE at Caesars Palace on Dec. 28. The legendary rocker was seen taking in ABSINTHE's outlandish acts and hilarious antics during the 10 p.m. performance. Following the show, Grohl went backstage for a photo with the entire cast and to share his enjoyment of the performance.
---
Las Vegas Dining
Pairing Dinners Popular With Las Vegas Diners
If you are looking for the opportunity to try a new restaurant, learn about a wine, whiskey or beer you are not familiar with and meet new people at a reasonable price, you might want to check out one of the many pairing dinners that are offered in Las Vegas.
---
Las Vegas Tours And Attractions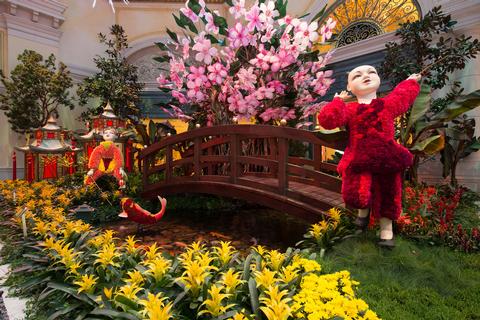 Celebrate The Lunar New Year At Bellagio's Conservatory & Botanical Gardens
Bellagio's Conservatory & Botanical Gardens' Lunar New Year display honoring the Year of the Rooster was unveiled this week, and will continue to bring good fortune and prosperity to visitors through March 4. Created by renowned event designer Ed Libby, in collaboration with the Bellagio Horticulture team and Feng Shui Master George Yau, the gardens are brought to life with over 20,000 flowers, silk-lantern chandeliers and a stunning preview of the highly anticipated Bellagio by MGM Shanghai resort.
---
Other Las Vegas News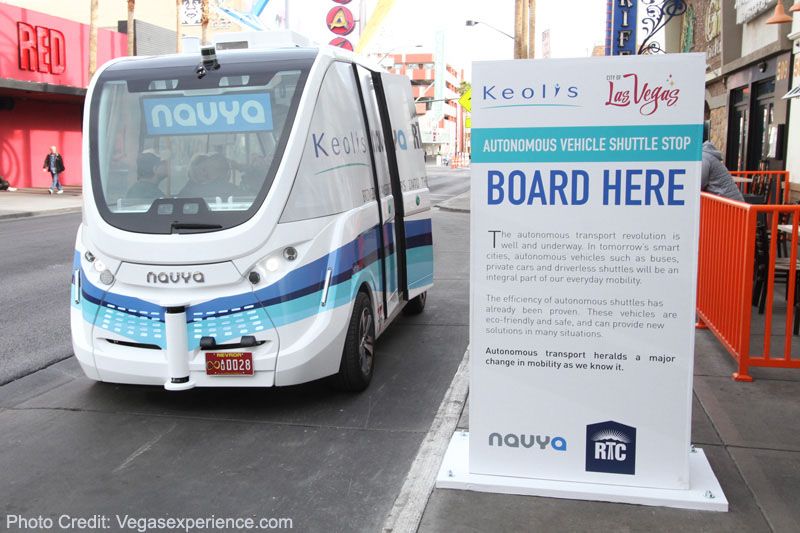 First Driverless Public Transit Vehicle Being Tested In Las Vegas
A new milestone in transportation was reached today as NAVYA and Keolis, in partnership with the city of Las Vegas, launched the first completely autonomous, fully electric shuttle ever to be deployed on a public roadway in the United States. The shuttle is being launched in the new Innovation District that was recently created by the city of Las Vegas in downtown Las Vegas.
---
Newkirk's Notes
Hello From Las Vegas! – They say that when you live in Las Vegas, the best part of winter storms are watching them happen somewhere else on TV! I see that many of our friends in the U.S. are either out of freezing, or will be so soon. We've had a cold snap as well, but "cold snap" for us means temps in the low 50's this time of year.
For the water-parched west, the news has been good. Nearly empty reservoirs in California are filling up nicely, and the portions of Colorado and Wyoming which primarily feed the Colorado River (and shrinking Lake Mead) are seeing heavy snow. As things stand now, Las Vegas won't be out of water for 35 years (long story for another day), but every snowflake in those mountains prolongs water usage cutbacks here in the desert southwest.
I've said it before, and it bears repeating for newer readers: Resorts are actually very wise water users, and no indoor water use here is wasted. Yes, it takes water to keep those lush properties looking good. However, when you look at how many tens of thousands of people per day enjoy hotel property grounds, the water use is negligible. AND… ALL water used indoors here which goes down the drain is treated and dumped back into Lake Mead. Outside of the electricity used to pump and treat the water, none is wasted. Shower as long as you please without guilt!
Where Is The Deals Spreadsheet? – A couple of you (so far) have asked where the deals spreadsheet went. Unfortunately, Lyka — our phone researcher — quit. With NO NOTICE!!! Unfortunately, you can't simply drag someone off the street and into this job. You need phone skills, intense organizational skills, knowledge of the tourism areas we cover, of what restaurants and bars are up to, database skills, HTML skills, and more.
So… here's what we're going to do. I am looking for a replacement. In the meantime, if you are coming to town soon, contact Rick at [email protected] and he'll send you the last one she did (at the end of the year). DO keep in mind to call and verify anything you are interested in (which we always suggest you do anyway, as things are subject to change).
Regular readers know that rarely a week goes by where we aren't giving you insider tips that will save you time and money on each visit. Hence, we hope that will suffice for now. As always, we stand by our "double for nothing" guarantee:
If you don't feel like the information we give you during the course of they year saves you the time and money that you spend on the membership (and in Las Vegas, wasted time is wasted money since you are paying to be here), we will give you an additional year at no cost.
These Stats Don't Lie, Downtown Booming – The Fremont Street (and adjacent) casino area topped all areas of the state in revenue growth for 2016. Gaming revenue alone rose nearly 4%.
Here's what I find fascinating: The Strip has tightened slots, raised limits, instituted poor (for the player) table game rules, and is tightening up on drink comps (both the number of drinks and the size of the pour).How's that working out for you, Strip?!?
Downtown has low table limits, free-flowing drinks, looser slots (this is generally verified year-after-year by the gaming control board), and hasn't succumbed to the lousy table game rules as much. The liquor tends to be free-flowing. Darn… with them giving away the house like that, they should be taking it in the shorts. And yet, they are seeing better revenue gains then the rest of the state!
I'd like to tell you The Strip will take notice, but they won't. They have made no secret of the fact their future quest is convention visitors. Who are busy networking in the evening, not gambling. Speaking of…
The Old-School Las Vegas Buffet Still Lives – Remember the days when Las Vegas buffets didn't cost $50, with everything being served on micro-plates? Main Street Station downtown is keeping the tradition alive with the following
– Friday Night Seafood Buffet is a full-menu (crab legs, the works) seafood buffet. It will set you back $25.99 but that is still nearly half of what many better Strip buffets are going to ding you now.
– Saturday Night Prime Rib and Scampi is only $14.95. Remember, this is a buffet, so that includes everything, all-you-can-eat, including your non-alchoholic drinks. Where are you going to get a prime rib dinner in your town for that kind of money?!?
– Champagne Brunch runs weekends from 7 AM to 3 PM at an easy-on-your-wallet price of $11.99.
Important Note: Those prices are for club card members. Get the card (free). While you are at it, give them some of your slot or video poker action. We continue to hear that even modest play gets you great room offers.
Growing Push For Light Rail – Earnest discussion continues regarding building a light rail line from McCarran Airport to downtown Las Vegas. The line is badly needed for locals as the corridor involved houses UNLV, medical districts, and more.
A huge bonus for visitors staying downtown will the the opportunity to plop yourself on at the airport (first pick of seats!), and relax all the way to downtown, where the line is slated to run down Caron behind The D, Four Queens, Golden Nugget and Golden Gate.
From what I'm reading and hearing, it appear the line will continue on to The Smith Center for Performing Arts, the outlet mall, and end at Valley Hospital just on the other side of the freeway. (I like Valley Hospital. They have always taken good care of me. But I hope you'll never have to find out that for yourself).
Is Uber Killing The Deuce? – The popularity and value of Uber and Lyft have had an unusual affect on Las Vegas Strip transportation: Ridership on the bus is down. It makes sense when you think about it: Cabs are expensive and quicker, the bus is much cheaper but much more slow. Ride-sharing services fall in the middle (when it comes to pricing), and get especially economical if you have two or three in your party. If you have primarily used the bus for longer jaunts, you may want to check out ride-sharing.
Hope you are enjoying this issue!
Ted Newkirk, Publisher
Editor: Rick "VegasZiggy" Ziegler
Associate Editor, News Researcher, Concerts and Headliners: Amy Rayner-Cooley
---
What We're Watching! Vegas Videos You'll Enjoy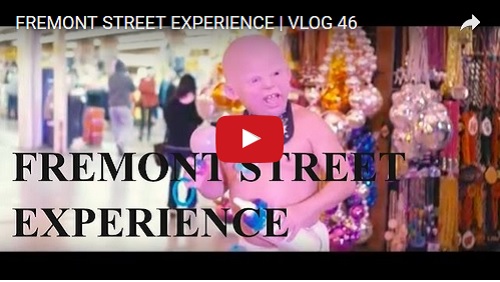 Main Street Station Buffet And Container Park Downtown Las Vegas
In today's Vlog, we head down to Fremont Street Experience to go to the Main Street Casino Garden Buffet. Afterwards we just look around the Fremont Street Experience and venture toward Downtown Container Park. Downtown Container Park is shipping containers stacked on top of each other to create a boutique shopping centre just south of Fremont Street.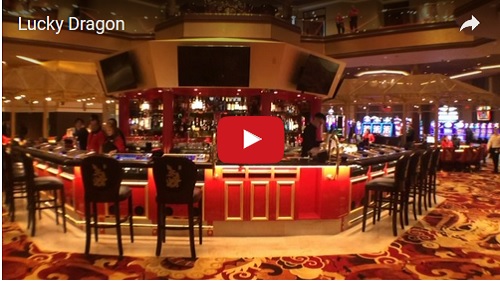 Lucky Dragon Pre-Opening Press Tour
If you've been contemplating checking out the new Lucky Dragon Casino (1 block west of SLS), here's a media tour for you!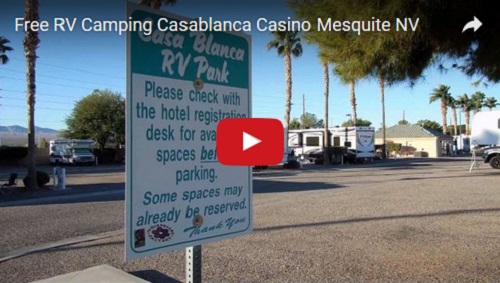 Casablanca Casino Mesquite NV Tour
Ever wondered what Nevada casinos are like outside of Las Vegas? Here's a tour of the Casablanca, just an hour north of downtown Las Vegas.
---
Latest Concerts Added
This Week!
There is no better place to see your favorite acts then in Las Vegas! You're relaxed, can enjoy a fine meal, have some cocktails without the worry of driving, and no alarm is going to jar you awake all too early the next morning.
---
Featured Shows

Absinthe Tickets
Save $20 Click Now!

Righteous Brothers Tickets
Save $30 Click Now!

Menopause The Musical Tickets
Save $20 Click Now!
---
---
We love to hear from you!
Here's how to participate:
Drop us an email at [email protected] – We read them all!
Link To Us! – Have a home page, web page, or blog? Link to us, and give yourself and your friends a quick link to find us from your site. Simply link to http://www.accessvegas.com and name the link Access Vegas!
For comments or questions regarding our content or this newsletter write us at [email protected].
January 18, 2017 ISSN: 1529-2770 About Us Privacy Policy
Physical Address: 3565 Las Vegas Blvd. South #411, Las Vegas, NV 89109