Newkirk's Notes
Hello From Las Vegas! – Oh, how perfect has our weather been! My best goes out to those in the US still dealing with tons of rain, flooding, storms, and the like. Here in the west, we can't wait until solar power is pretty much free (I'm no expert, but eventually that should seem to be where things end up) and we can pump all of your extra water over the Rocky Mountains and dump it in the Colorado River for those of us along the river.
Even though our highs are fairly normal (around 100F) for this time of year, a friendly reminder to do Hoover Dam in the morning. As well as any hiking. And, it doesn't hurt to carry extra water and snacks in your car (for you drive-ins and those renting/hiring a car).
Just a reminder that my trick on the tourist areas is to ask for a bottled water with my drink (from the cocktail waitress). At the bar, I ask for a pint glass full of ice water with my drink. (Get a lemon wedge in it if so inclined. Our water is plenty safe, but very hard and thus has the taste of hard water).
Your (lack) of hangover and dehydration will thank you! Just because our arid climate does not make you feel "sweaty" doesn't mean you aren't losing plenty of fluids due to our low humidity.
Try Them Well Done – No, we're not talking about steak here. However, we have no shortage of steak in Las Vegas. Our best value steakhouse for the visitor is Redwood Steakhouse at The California (downtown). 16 oz. New York Steak runs $35, and specialty cocktails $9. We also suggest that the regular visitor put Golden Steer on their bucket list. Across from SLS on the north side of Sahara just past the condo tower and (currently shuttered) Lucky Dragon will transport you back in time 50 years. The Rat Pack actually were regular diners. A post-steak cigar can even be bought a couple doors down at En Feugo Cigar Lounge!
But we digress…
Many of you know that west coast favorite In-N-Out Burger is now open in The LINQ. Love the burgers, but (like many others), their fries are not crispy enough for my taste. In fact, I live not too far from both an In-N-Out and McDonald's in the Palace Station area. I have been known to get my In-N-Out burger then stop at McDonals's for the fries!
That CAN be avoided. Just ask for your fries "well done". Bingo. And, it isn't an issue. Known for their "secret menu" (a number of modifications to their otherwise basic menu which are not on the menu), this is a request which they can, and regularly do fulfill.
One more note: Let's end the comparison of In-N-Out to Shake Shack and Five Guys. Both the burger and the price point of In-And-Out make their competitors McDonald's, Burger King, and Jack In The Box. Fast food. The other two places are more expensive, more "gourmet", and deemed as "fast casual" in the restaurant world. You don't compare Taco Bell to Chipotle! Shake Shack lovers can mosey on down to New York, New York Hotel Casino.
New City Of Las Vegas Reality Show – "Inside Vegas" is a new show produced by the city, and available for free on the GoVegas app/channel on Roku, Apple TV, and Amazon Fire. At the time of this writing, the first episode has yet to air. So, the only thing I can tell you is that it will probably be fun, but a little wonky. Politicians aren't known for making shows like Live PD!
Good Karma For Your Next Visit – Every once in a great while, we remind you that if you feel sorry for the "homeless" people you on around The Strip and Fremont Street (and, I'm not saying you shouldn't), there is a far better way to help our area's needy. And who knows… perhaps bring some good luck on yourself for your next visit!
The Las Vegas Rescue Mission is in dire and vast need of repair and upgrades. This is where the truly homeless, battered women with children, and others go for shelter and help. Don't take my word for it. Check out this news story with video: Las Vegas Rescue Mission needs help with makeover
I'm not suggesting you volunteer a day of your trip to swinging a hammer. (Although, that might be appreciated). Gifts of any amount add up on something like this. Giving online is easy. Just $2.17 will feed one hungry person: Las Vegas Rescue Mission Info and Donate
The Sports Betting Could Get Crazy –  They only lost by 4! Here's the archived UPI article on the bet: Casino owner Bob Stupak won a $1 million bet… Expect to occasionally hear about similar attention grabbing big bets getting taken by Stevens. It will be fun to watch!
7.77 – If your airline pilot announces that your cruise altitude is 41,000 feet, take it as a lucky sign. 41,000 is 7.77 miles in the air! (Probably a few of you nervous fliers whom I should not have mentioned this to). To put that in perspective, that's about the same distance from Town Square (an awesome dining/drinking/shopping complex) south of the Las Vegas sign to Fremont Street downtown.
Train Still Going Nowhere – Our state legislature only meets for a few months every other year. This year, they did not approve the tax abatements that Richard Branson's high-speed train from Las Vegas to Victorville, CA wanted/needed. Hence, that project is dead for at least a couple of years.
No recent word on the company that plans to use normal trains on existing tracks to do the LA-to-Vegas run. At 8 hours, that trip won't be about time savings. And, it probably won't cost much less than flying. The pull is for those who want to see significant swaths of untouched desert (the tracks often run though the middle-of-nowhere) and sections of old Route 66. All from air conditioned comfort with a drink in their hand. Particularly our international visitors, who are very used to rail travel.
Plaza Offers Free Shuttle – The Plaza downtown is now offering a free airport shuttle (assumed to be part of their resort fee) for guests. Since light rail from the airport to downtown is still tabled, and given the distance, this isn't something to be overlooked when you are considering that downtown stay.
Free Downtowner Loop – Plus, the free downtown circulator run by the city stops at The Plaza. That will get you to Pawn Stars, The Arts District (still a local gem that visitors don't know about), Fremont East, Mob Museum, and the outlet malls.
So, while The Strip continues to nickel-and-dime you to death, downtown continues to roll out the "cheap, free, and added-value" welcome mat. Information here: Las Vegas Downtown Loop Even if you are staying on The Strip and Uber downtown for an afternoon/evening, this should come in handy. And, save you some money. After all, that's why we're here for our members: Expert advise, and saving you time and money. Which adds up to a much better vacation experience!
Caesars Eldorado Merger – As I write and get ready to sent this, the news of this merger (which is important to all of you Total/Caesars Rewards users) hasn't completely come out. Once the dust settles, we'll go over what it may mean to you. I 'm optimistic.
Hope you are enjoying this issue!
Founder
AccessVegas.com
---
Las Vegas Shows
Shania Twain Set To Party Again In Vegas – To Begin In December
Since Shania Twain launched her first residency in Las Vegas seven years ago, Sin City has been invaded with contemporary pop stars, from Lady Gaga to Drake to Christina Aguilera, jumping on the residency trend. Even Cardi B has plans for a short-term Vegas residency this year.
---
---
Las Vegas Tours And Attractions
Why Not Smash Stuff On Your Next Trip To Las Vegas? – 'Rage Rooms' Growing Trend Across US
There's nothing like bashing a computer monitor with a sledgehammer to pulverize the stresses of everyday life. That's the concept behind so-called "rage rooms" that allow visitors and locals alike to take out their frustrations on various materials otherwise headed for a dump.
---
---
Las Vegas Sports
Las Vegas Golden Knights Schedule, Tickets Available
The St. Louis Blues are still celebrating their Stanley Cup Final win but hockey season is right around the corner. On Tuesday, the Golden Knights announced the team's 2019 preseason schedule. The Knights will play a seven-game preseason schedule, with their first game being on September 15 against the Arizona Coyotes at T-Mobile Arena.
---
Members Mania
Just reading the last issue of your newsletter (overlooked it until now) with an article regarding Cirque du Soleil opening a Live Action Show on the Strip. However, when I clicked on the link to view it, it denied me access because I'm in the UK.
I don't use Facebook, so could not access it there either and I was interested to know what it is exactly. As all Cirque du Soleil shows are live action, I wondered what is different about this one.
If you can, would you please explain.
Thanking you in advance.
Kind regards,
Marlene
Ted Responds:
The Cirque show in question is called R.U.N. The live action is going to replace the traditional acrobats and (often) lack of defined story with narration, roving cameras, motorcycles on stage, and a "movie" like experience. That is all we know. However, I'm sure a big promotional push will take place in advance of the October opening at Luxor.
Because Europe has such tight laws regarding the internet, various US based news services have decided that it is easier to simply not allow Europeans to view the content than to go through the rigours of meeting those standards.
As we are US based, we have no way of knowing if a link we post to a news story is (or is not) allowed to be viewed in other parts of the world.
We post the same stories here in the newsletter in which we post for Facebook. No newsletter member is being left out of everything we offer if they do not use Facebook.
When we find news stories, we post them on Facebook and post them in the newsletter. People on Facebook tend to be the kind of people who want more info more quickly, and want to be able to comment and interact regarding a topic. As an added service (above everything we've always offered as part of the membership), this allows them to do so.
For those who aren't so inclined, and actually prefer that we simply wrap up Las Vegas in a little bow for them every other week so they can stay informed and get some very helpful tips and savings ideas for their next trip, everything is right here in the newsletter.
Hope that explains it all!
---
We have answers to your Vegas questions!
But, you have to ask the questions.
Email us at [email protected], and let us know, what YOU want to know!
---
---
---
---
What We're Watching!
Vegas Videos You'll Enjoy
(Producers Notes) Dave (a viewer) asked us to go to the Neon Museum with him and Nancy his wife. It was neat. I've edited with our music. They had a wedding scheduled in the other half of the venue so we didn't get to see all the signs. (We missed the Rivera sign and that is one Colin really wanted to see). We finished the night with a walk on Fremont Street. Thanks for watching!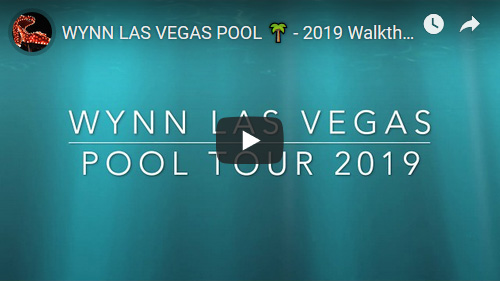 Wynn Las Vegas Pool Area – 2019 Walk Through
Check out the pool area at one of the nicest resorts in Las Vegas!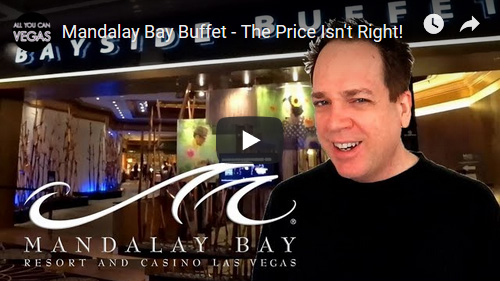 Mandalay Bay Buffet – The Price Isn't Right!
(Producers Notes) See why the buffet at Mandalay Bay is underwhelming and overpriced.
---
Premium Insider Advantage Benefits Menu:
Thank you so much for being a AccessVegas.com Premium Insiders Advantage member. We really appreciate the support and we're here for you!
How To Access What:
Vegas Super Secret Specials Spreadsheet

is available here:

Either click to view or right-click to download. It is growing each week, so always check out the latest edition!

Keep in mind that specials are always subject to change. That is why we list the phone number for each restaurant or bar. Please DO call ahead to confirm the offer continues to be valid. Players Card May Be Required For Some Specials. If you find an offer that has ended, alert us at [email protected] and we'll give you 50% off your membership dues next year for the help if you are the first to report it!
Our "Your Guy In Vegas" Feature

– Got a Vegas question? Instead of spending too much time looking up information you might not be certain about, fire it to us! We live here, we know Las Vegas, and we'll give you a professional answer! (Some restrictions apply). Email

[email protected]

and put Paid Subscriber in the subject line. That is also where to send us trip reports, Vegas feedback (good and bad) and more.

Members Mania!

– We share the answers to great Vegas questions with all of our Premium Members, helping everyone who pitches in with a premium membership. Plus great visitor feedback that you can learn from. This will be right here in almost every issue.

The True Inside Scoop

– AccessVegas.com CEO Ted Newkirk has been writing "Newkirk's Notes" for upwards of two decades, giving members the true inside guide to everything that is going on in Las Vegas. Valuable information from someone in the know to save you time and money!  This will be right here in almost every issue.
---
Featured Shows

WOW-World of Wonder Tickets
Get 25% Off Preferred Seating!
Promo Code: WOWAFF Required

Menopause The Musical Tickets
Save $20 off all VIP & Premium Seating!
Promo Code MMC20 Required

Magic Reinvented Nightly Tickets
Get $20 Off!
Promo Code AFF25 Required
---
---
We love to hear from you!
Here's how to participate:
Drop us an email at [email protected] – We read them all!
Link To Us! – Have a home page, web page, or blog? Link to us, and give yourself and your friends a quick link to find us from your site. Simply link to http://www.accessvegas.com and name the link Access Vegas!
For comments or questions regarding our content or this newsletter write us at [email protected].
June 25, 2019 ISSN: 1529-2770 About Us   Privacy Policy
Physical Address: 3565 Las Vegas Blvd. South #411, Las Vegas, NV 89109